ANDENT is the dental lab that gives you more.
Our dedicated team of local technicians have years of experience and industry knowledge. As one of the first laboratories to introduce new materials and techniques into Australia, we continuously invest in research and development.
We pioneered the scanning, designing and milling of dental restorations, but it is our ongoing attention to detail and commitment to quality, as well as the master technicians we employ, that set us apart. All materials used in our state-of-the-art laboratories conform to internationally recognised standards so you can be confident of both quality and a perfect outcome, every time.
Recognising that every dental practice and every patient is unique, we strive as your partner to meet your specific, individual needs and preferences. Our daily goal is to help you create brighter smiles for your patients.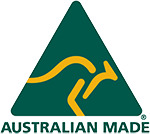 Proudly 100% Australian Made
Based in Melbourne's suburb of Abbotsford, Andent Dental Laboratory was founded as a family business and has years of experience in the industry.
Using advanced materials and state-of-the-art methods, our highly-skilled team of technicians creates high-quality, 100% Australian-Made dental restorations, including crowns, bridges, implants, splints and appliances.
The materials we use are all recognised and certified, ensuring this truly Australian collaboration delivers the highest quality, locally made products to your practice. In turn, this helps you provide the best possible outcomes for your patients.
As we lead the way towards a new generation of dentistry, our constant focus remains the ever-evolving needs of the Australian dental industry.
At Andent, we believe experience counts and that we differ from other dental laboratories – and we're prepared to back ourselves with a guarantee.
Your Guarantee
We're committed to offering quality products and we want you to be happy with what you receive. That's why we provide a guarantee* on our Dental Crown and Bridgework (excluding veneers, inlays and onlays) for any fractures or defects that occur as a result of the manufacturing process as follows:
2 years from date of original invoice on crowns and bridges (excluding 100% monolithic).
7 years from date of original invoice on 100% monolithic zirconia crowns and bridges.
We strive to make your experience with us pleasant and uncomplicated. If at any time you require us to honour our guarantee, please contact us on 03 9650 6766 or email [email protected]
We're proud to certify each material we use: Zirconia, IPS e.max®, PMMA, NPG (Non – Precious Gold), Cobalt Chrome and all porcelain products. The core material in each of these products conforms to internationally recognised accreditations (ISO, ANSI/ADA, FDA approved and EC production quality assurance).
We have the ability to locally produce predictable products that are of a world's best standard. As part of our quality assurance, each case you receive will be accompanied with a certificate for both you and your patients.
Work With Us
Andent is the dental lab that gives you more. Our experience counts and the outcome is a better result for you and your patients. We look forward to working with you. It's a partnership we'll value.
The Art of Tooth Replacement
01/06/2019
Digital implant impressions made simple
01/06/2019